Western Europe
Countries Included: Scotland, Wales, England, Belgium, France, Luxemburg, Ireland, Netherlands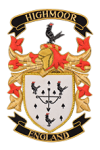 Sample Coat of Arms for Western Europe
One of Western Europe's most widely known figures is William Wallace. Wallace was born in Scotland in 1272. The Kingdom of Scotland and the Kingdom of England had a long-term military power struggle, resulting in what is known as the Wars of Scottish Independence. When Wallace was 25 years old, on September 11, 1297, he led his Army, opposing Andrew Moray who led the English Army, and even though he was vastly outnumbered, he won the Battle of Stirling Bridge (brought to life by the epic movie, Braveheart). Upon return of this victory, Wallace was knighted and regarded as the guardian of Scotland.

They fought in several other battles, Wallace leading the Scotland Army, winning and losing, and finally being defeated in the battle at Falkirk in 1297.

After Several years in hiding, he eventually was found in Scotland and brought to King Edward in London and executed for treason.



Financing available, call 800-868-9405